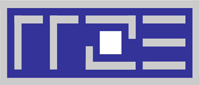 GitLab Dienst am RRZE
Bitte lesen Sie die unten stehenden Nutzungsbedingungen.
Hinweis: Es besteht kein Anspruch auf Erreichbarkeit des Dienstes oder auf Support sowie Datenintegrität und Verfügbarkeit
Please read the TOS linked below.
Note: There is no claim to accessibility of the service or support as well as data integrity and availability.